Geometric Color
This project is a collection of postcards created as if they would advertise for a show of Mary Blairs work.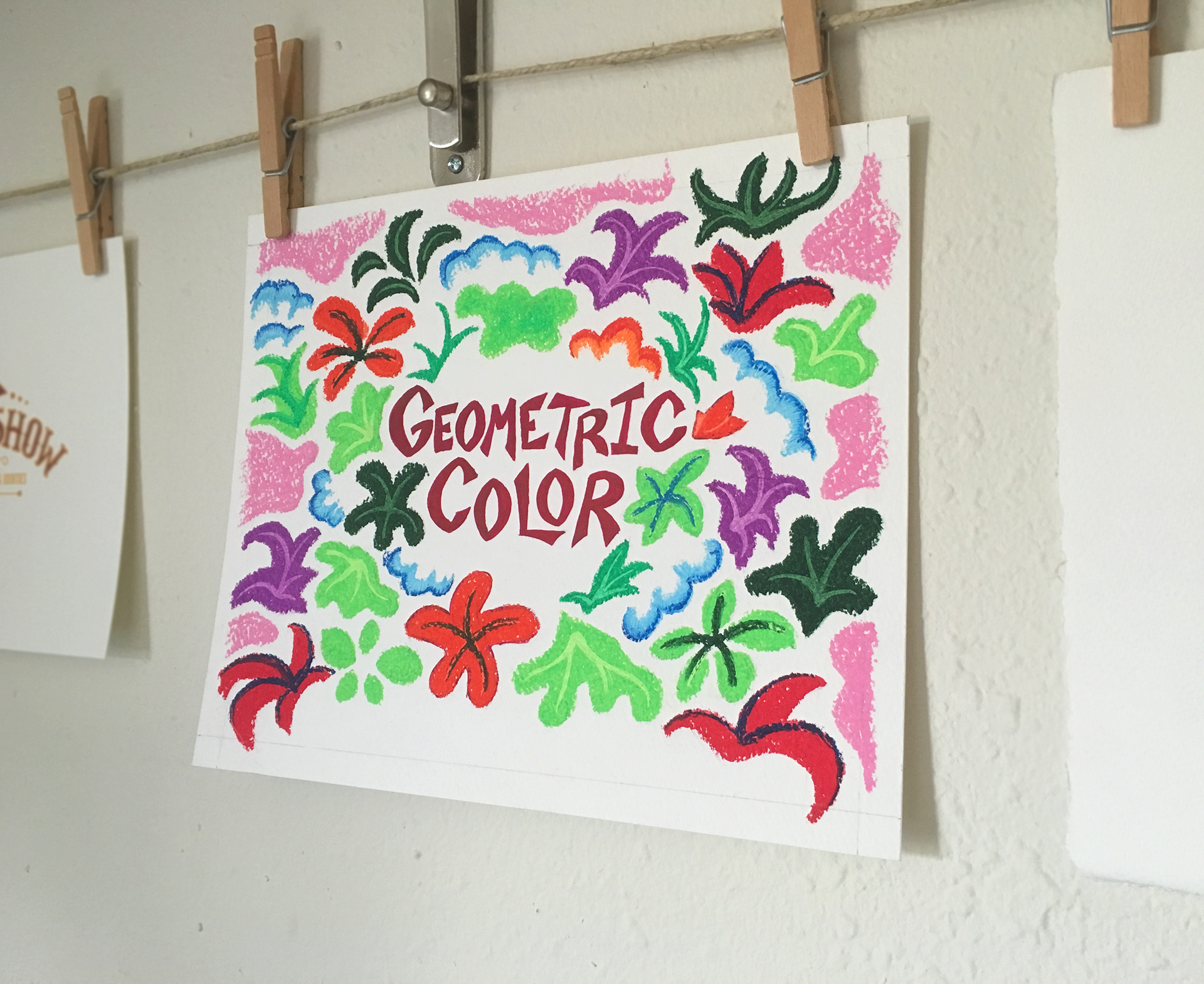 Part of my design work consists of hand drawing and painting. I love the natural interaction of a medium with paper. The card design above was created using oil pastels and watercolor.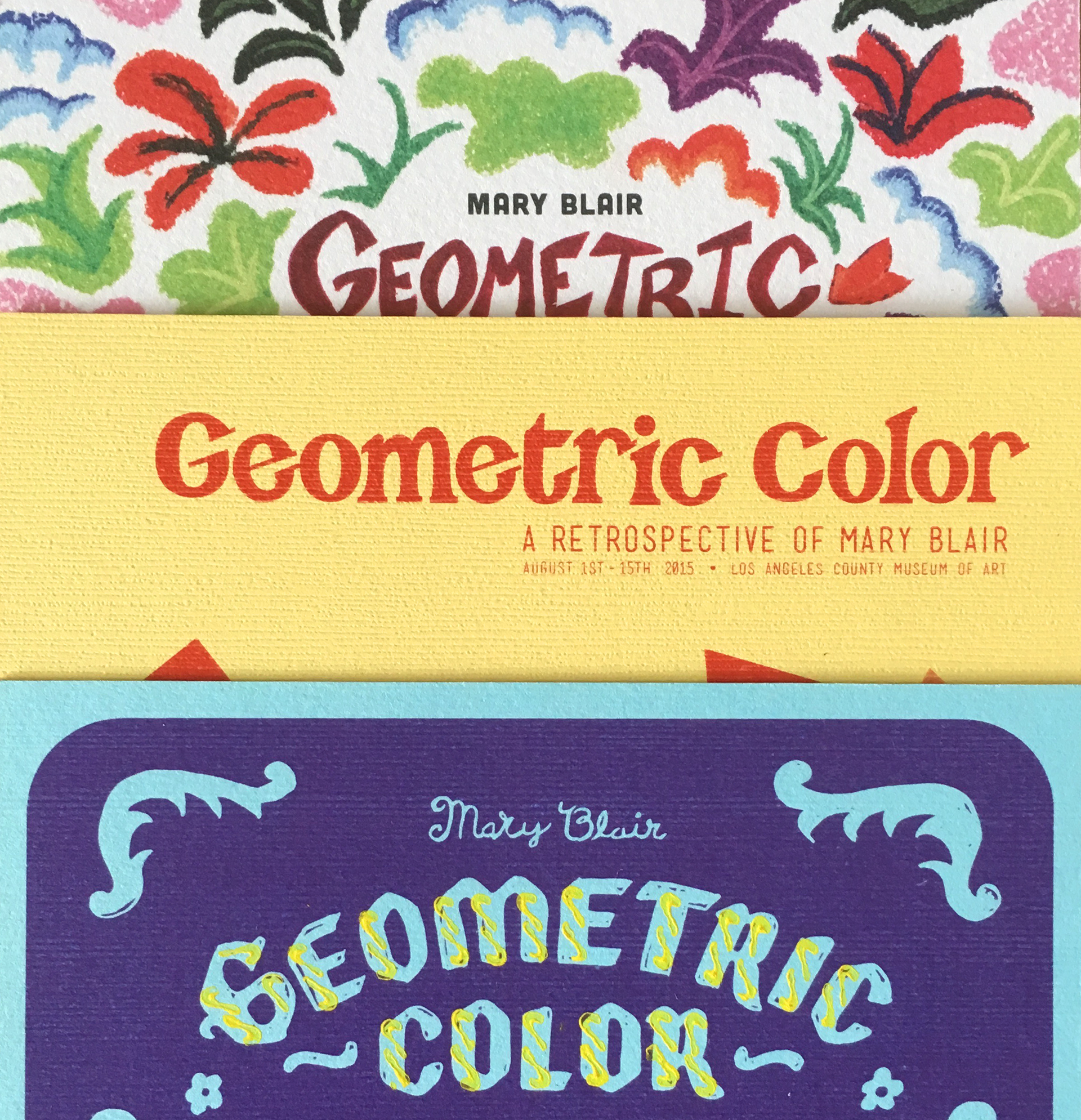 The title of each postcard began with creating a hand lettering style that reflected the life work of Mary Blair.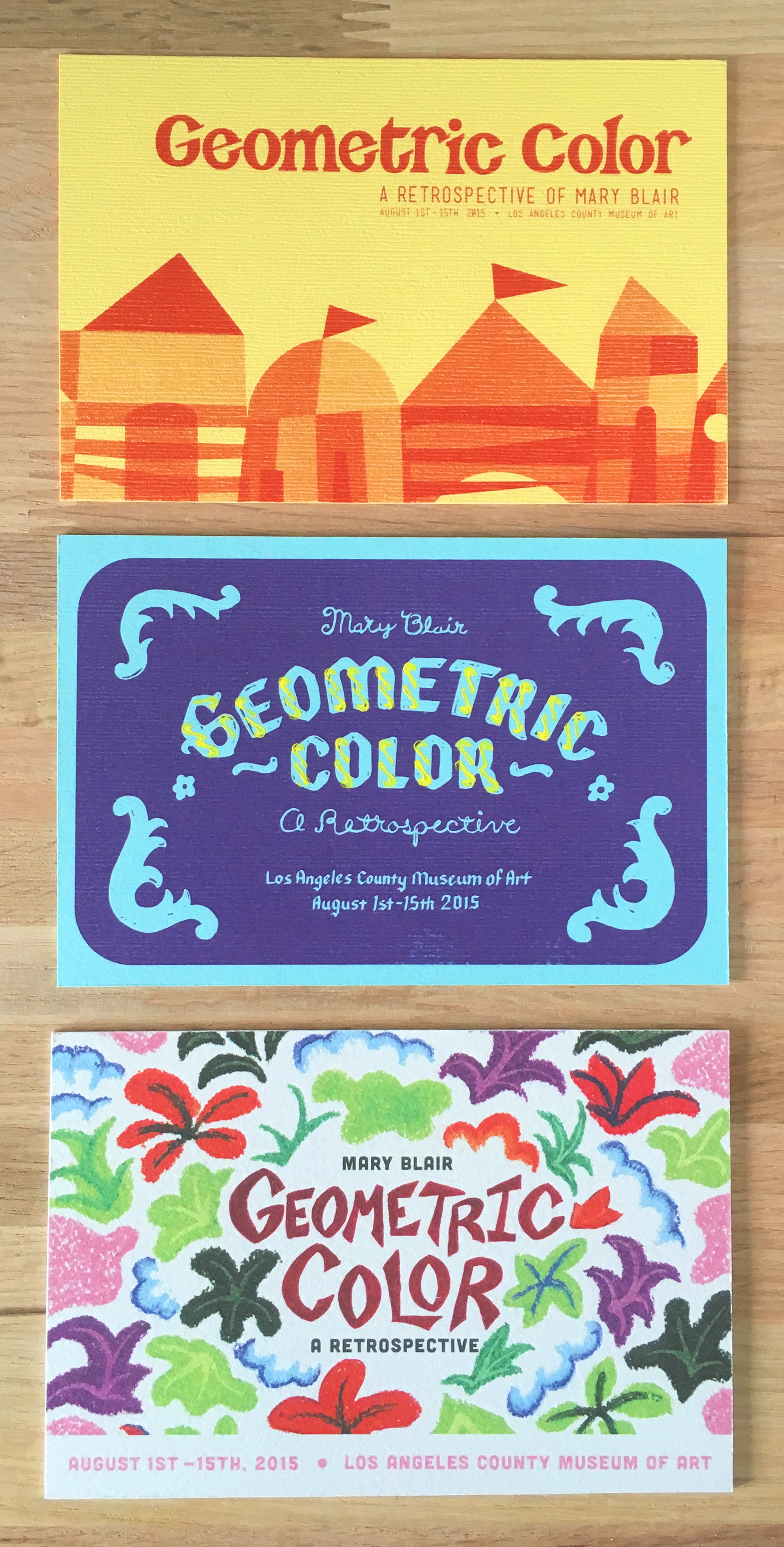 Laminating a variety of paper colors together created depth and uniqueness to each card.